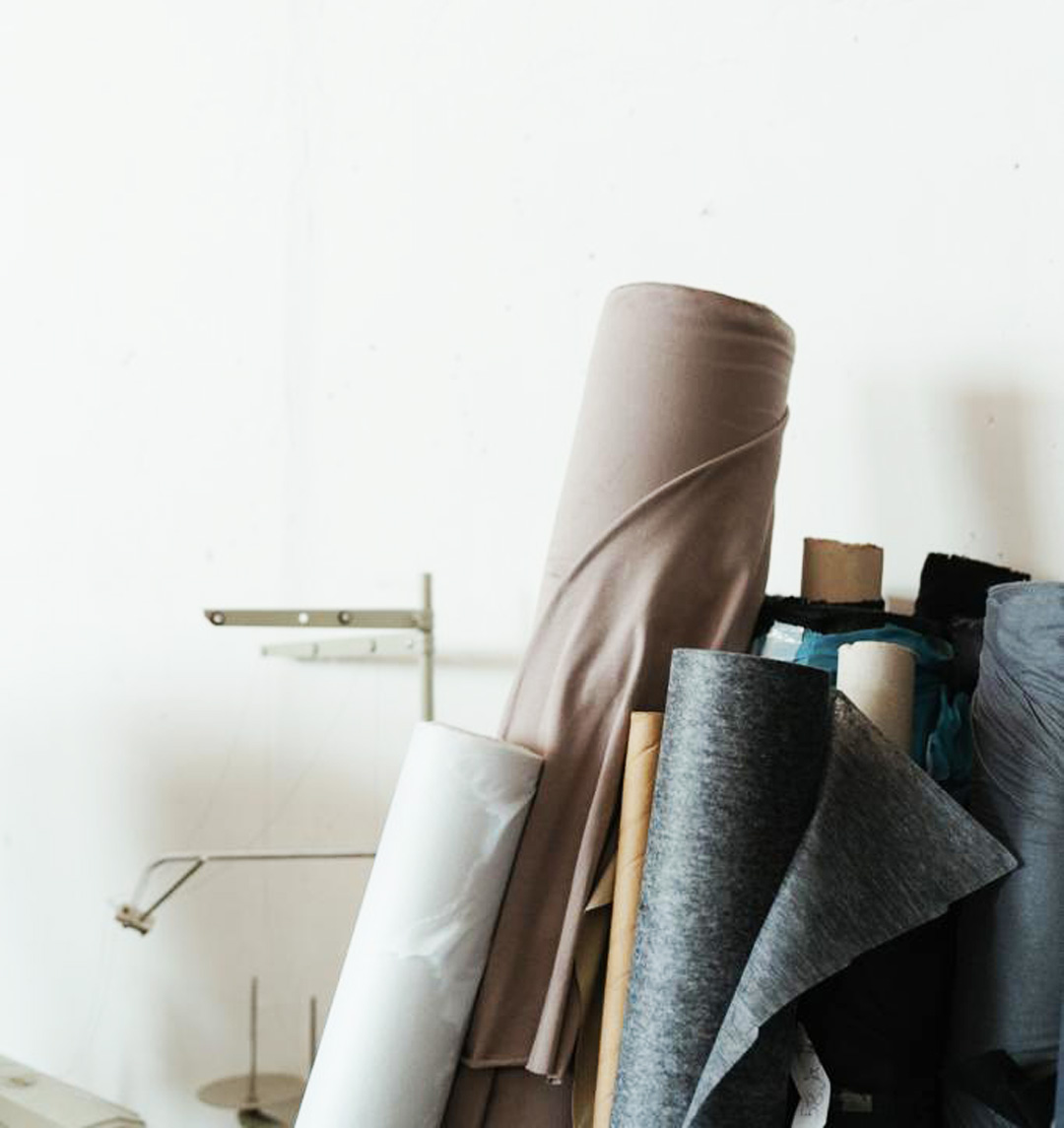 RECover is a range of sustainable textiles from American Homes and Textiles. In our efforts to reduce our environmental impact, we developed proprietary constructions of flannel, sateen, fleece and waffle to offer all our traditional home products with a lower carbon footprint. We believe sustainability should be an option for everyone, not a luxury.
RECover uses Better Cotton Initiative certified cotton, (a certification that cares about the growers as well as the earth). It is then blended with our proprietary all spun recycled polyester yarn, also certified by the Global Recycling Standard. All of our products are Oeko-Tex Standard 100, meaning no harmful products are used in their manufacturing!
Our proprietary ReCover cotton blends use up to 60% less water than similar traditional fabrics. We eliminate the use of fossil fuels as a raw material. Converting PET bottles into polyester uses 33%-53% less energy than making virgin polyester. Every 1 KG of recycled PET saves up to 60 plastic bottles from our oceans and landfills.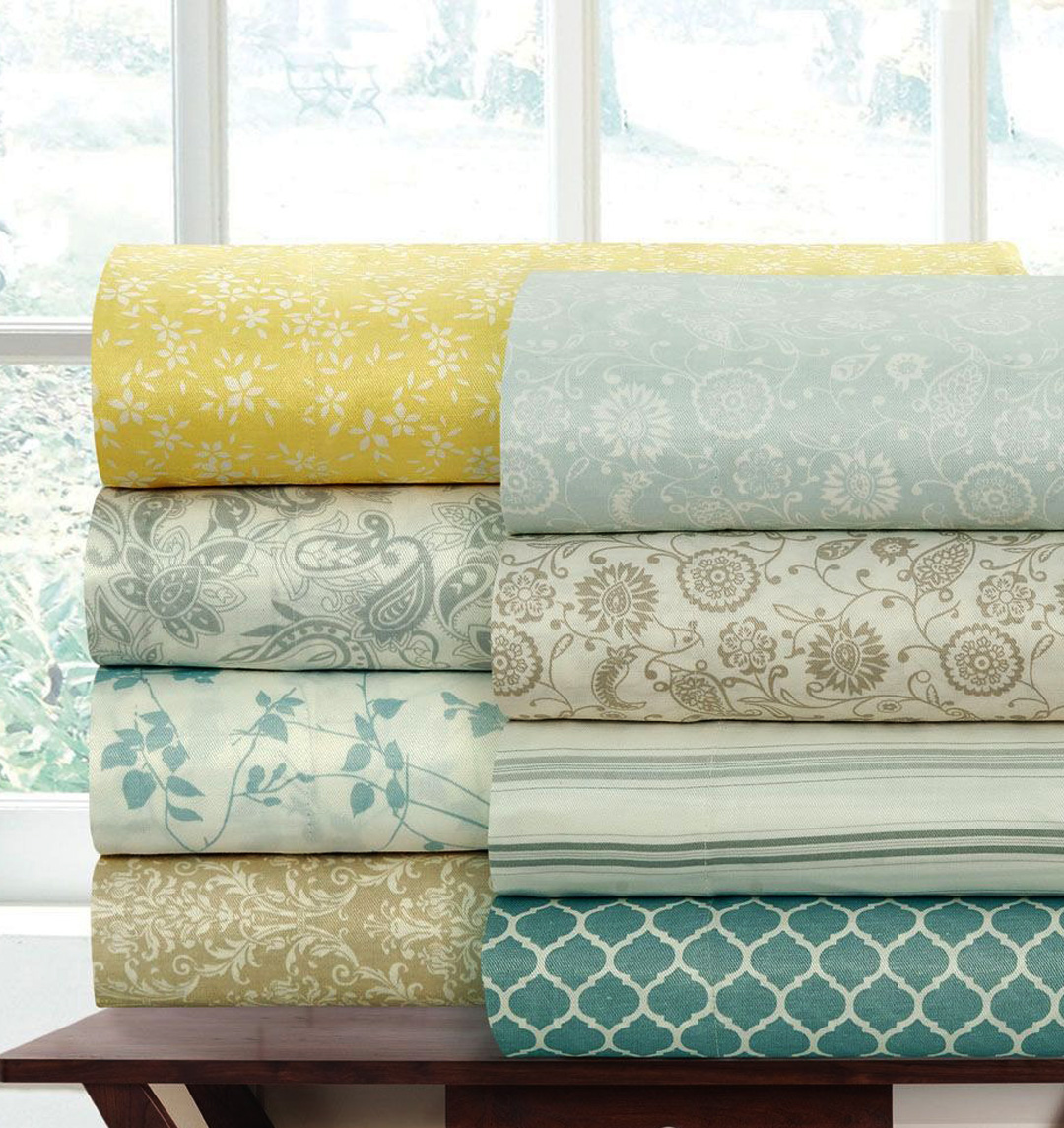 Our Cross Weave CVC Percales and Sateens have been best-sellers for years. With ReCover, we offer them as sustainable versions of customer approved fabrics. Using sustainably farmed cotton, less water to manufacture and of course recycled polyester we have recreated our two standard constructions, a T200 Percale and a T300 Sateen. We have maintained our excellent hand feel on all of our products because doing better for the planet does not mean we compromise on quality.
ReCover Sateens and Percales can be used to make sheet sets, duvet sets, comforter sets (with recycled polyfill, of course) and quilt sets. Additionally, the fabrication can be adjusted to be used in curtains, shower curtains and table linens.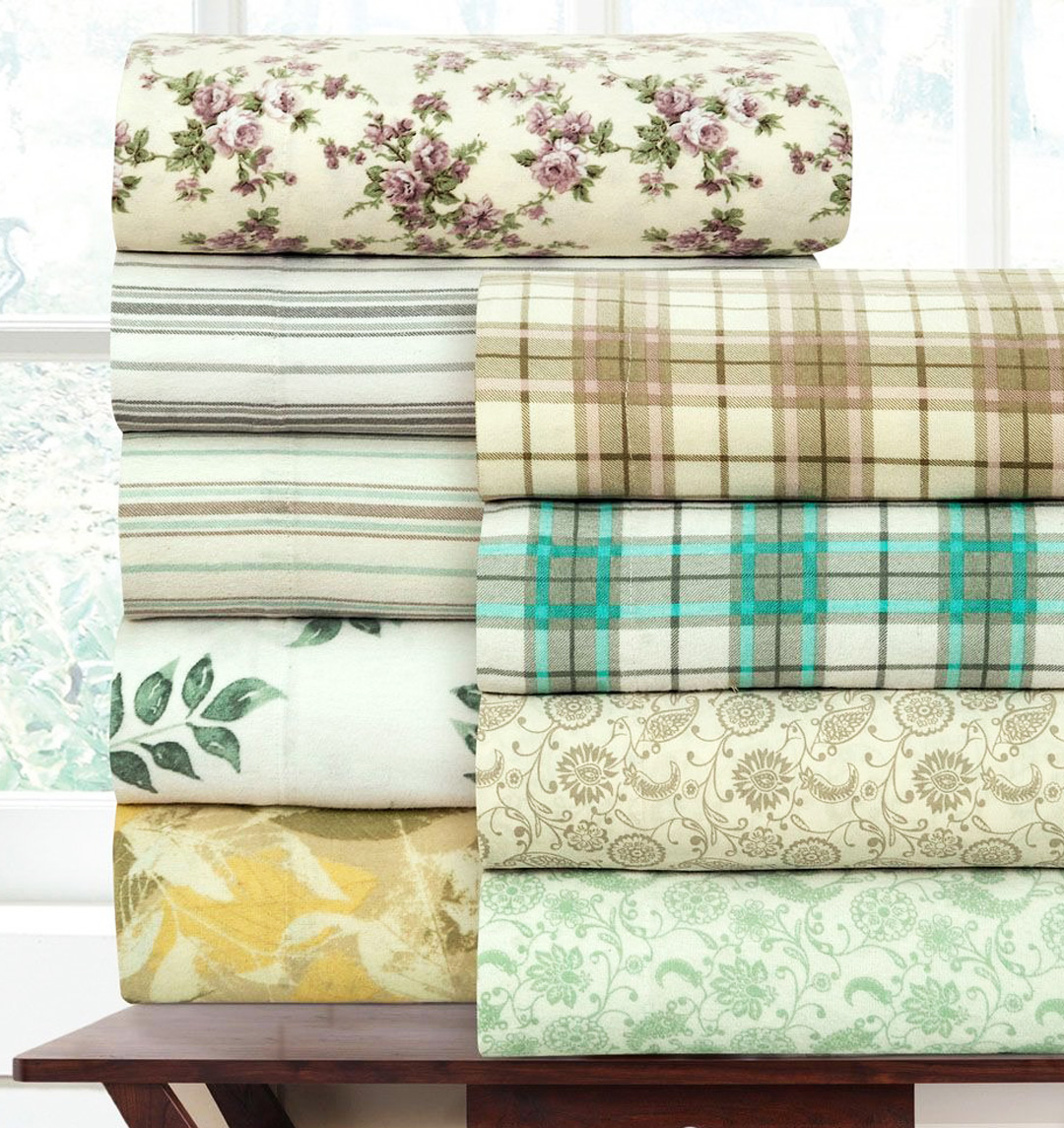 ReCover Flannel is a 160 GSM, luxury weight CVC flannel. It boasts three certifications to claim sustainability. We also made sure that it is so soft that you forget that we made this from single use plastic soda bottles.
ReCover Flannel can be used to make sheet sets, duvet sets, comforter sets (with recycled polyfill, of course) and quilt sets.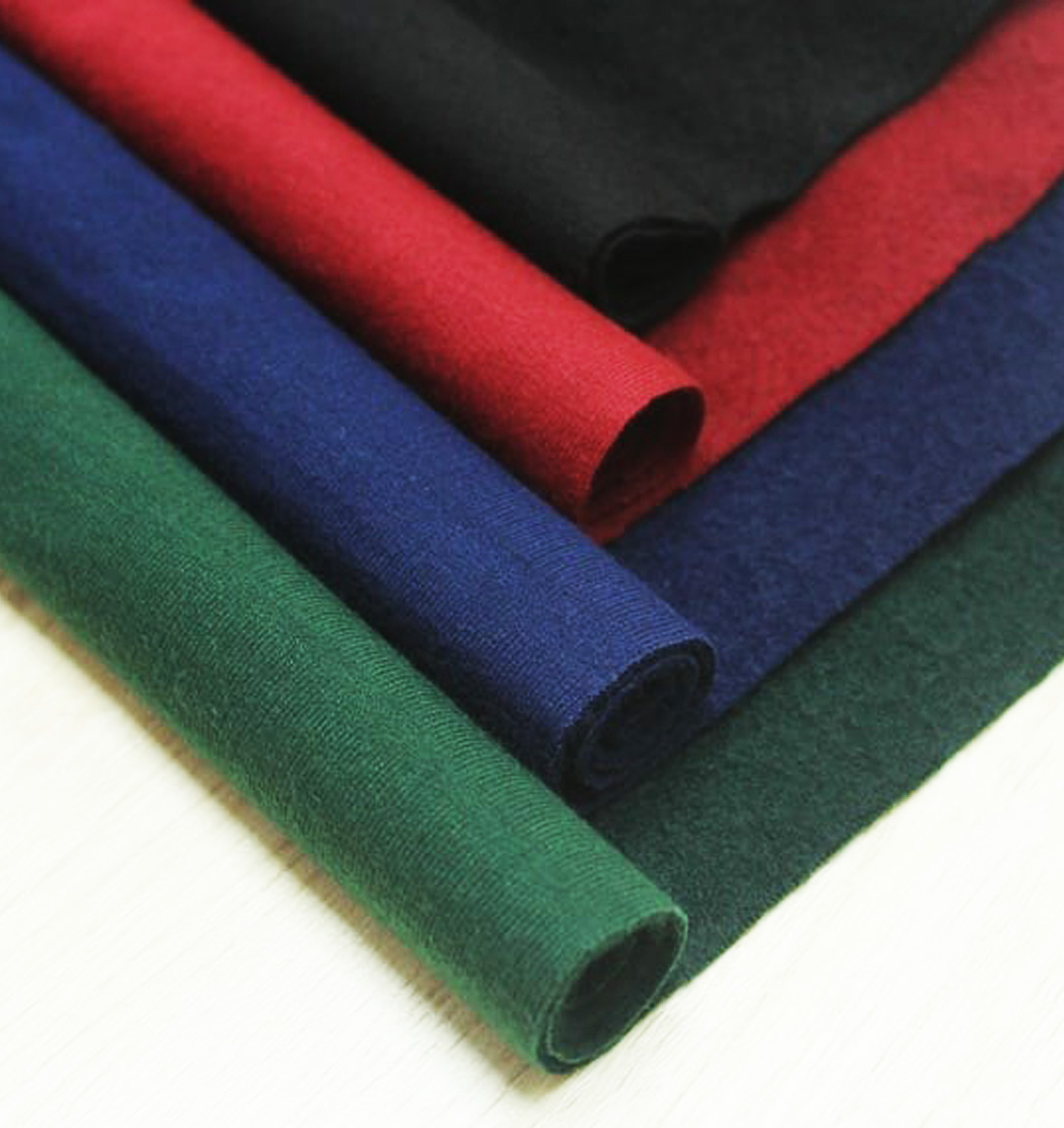 Blending our proprietary Recycled Polyester with BCI Cotton, we have regenerated our Fleece fabric to bring the care for planet closer to the personal level. This tri-certified RECover fleece fabric (registered) is un-changed from the conventional fleece in terms of feel, weight and comfort and is great for Hoodies, Tops. Jogger Pants and Pajamas. Hence, our RECover Fleece products enable the Leisure & Fitness Enthusiasts to care for the Fitness of Planet as well!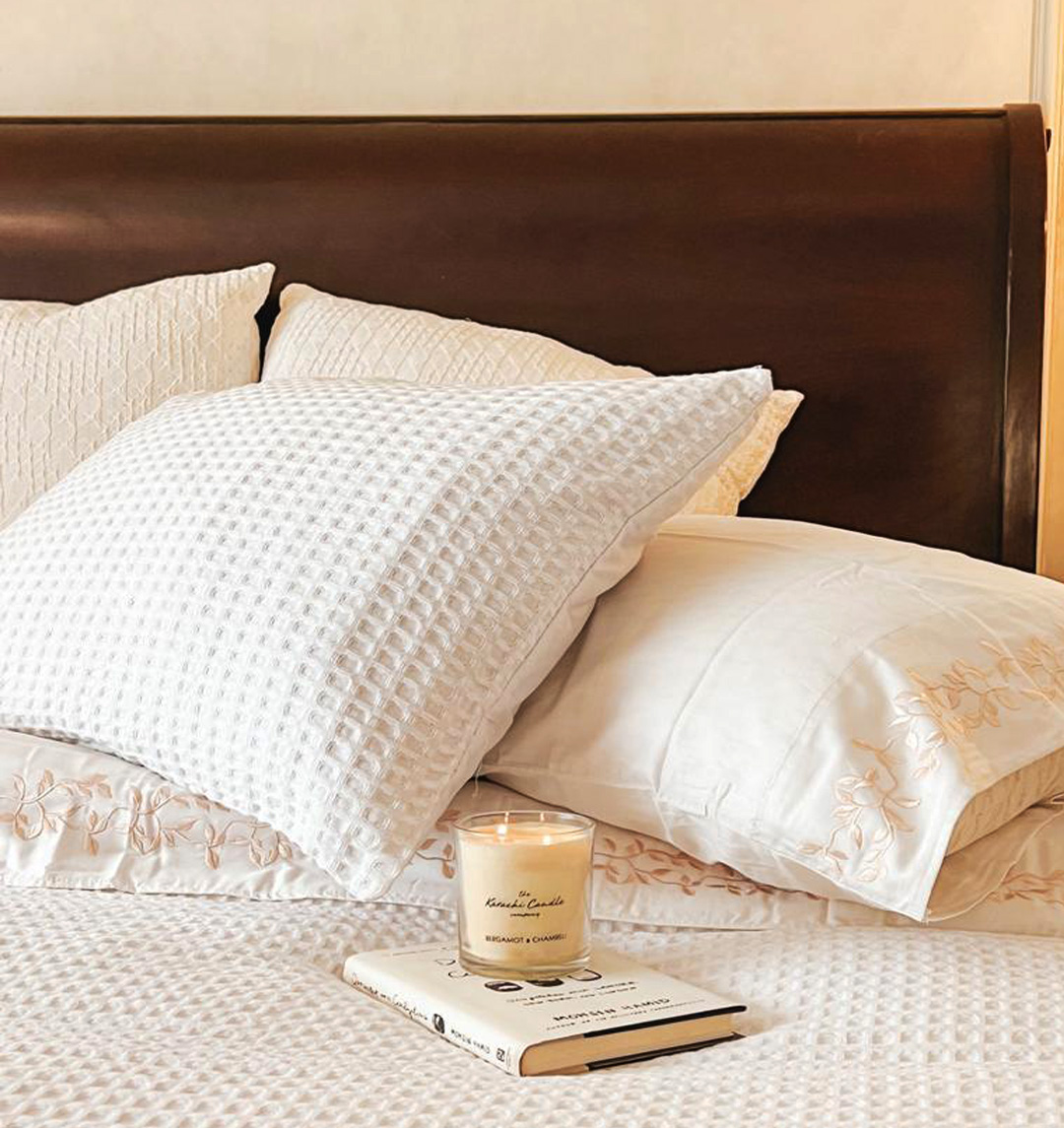 We have made a soft and airy cloud like waffle for some fun textured basics – a cozy blend of Certified Sustainable Yarns, including our Exclusive Recycled Polyester and BCI Cotton. Favorites like waffle blankets, waffle duvets and waffle bathrobes are great in this fabric.
While spreading the comfortable warmth around, the products made from our specially made RECover Waffle will also keep the consumers certain that they are a part of Earth Saving Efforts by using RECover Waffle products.